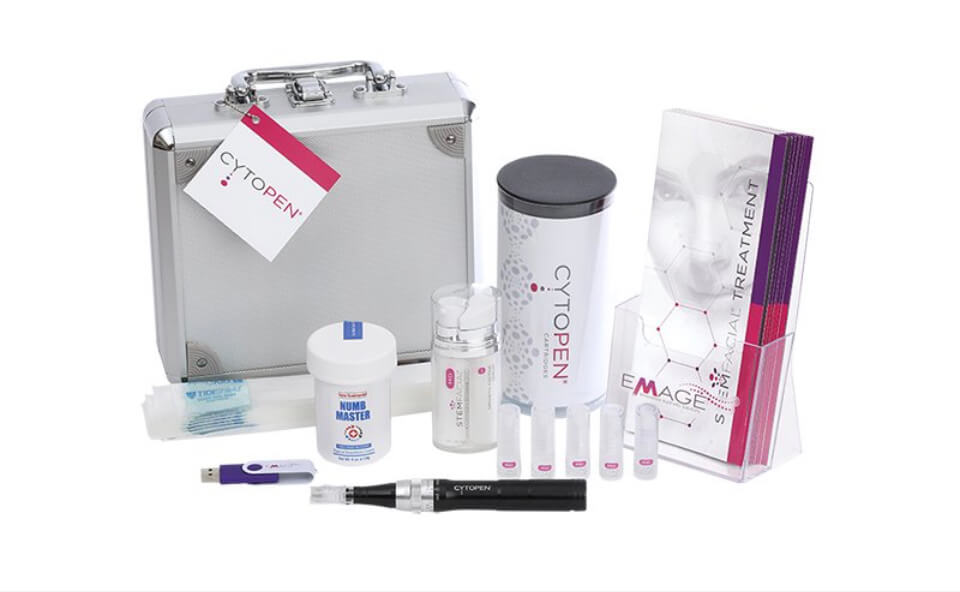 The STEMFACIAL® protocol uses the CYTOPEN® micro-needling device to create micro-injuries in the skin, allowing the STEMFACIAL® Matrix Solution to be absorbed more effectively.
We strongly recommend that the patient be instructed to begin an at-home regimen using the ADVANCED CYTOKINE DUO – STEMFACIAL® Growth Factor Serum and STEMFACIAL® Bio Activator for continued care after treatment.
STEMFACIAL® has many benefits, including:
Improves skin laxity
Improves the appearance of fine lines and wrinkles
Large pores appear smaller
Reduces the appearance of stretch marks
Reduces acne scars
Modulates inflammation
Evens skin tone
Scarring is less visible
Gives the skin a fresh glow
Gives the skin a firmer and smoother texture
Helps lighten sunspots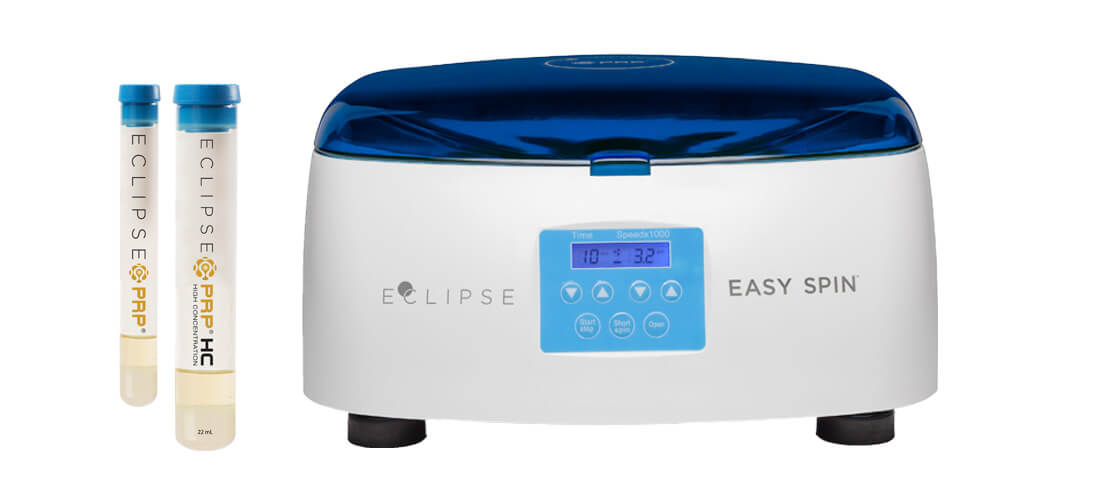 Eclipse PRP® System: Leading the market in safe and effective treatments for health and wellness
The Eclipse PRP® system is an extremely safe injection procedure that can provide a natural and effective alternative to the many of the manufactured or surgical treatment options on the market today that are being used to treat everything from facial rejuvenation to hair loss and beyond. Eclipse PRP is a proprietary system that is based on blood separation according to density using a unique separation gel. The system allows for the preparation of pure platelet-rich plasma (PRP) with optimal platelet concentrations and cellular content.
What can PRP Treatment Do for Me?
Platelet-rich plasma is prepared by taking a small sample of the patient's own blood, then separating platelets from platelet-poor plasma (PPP) via centrifugation. Next, the PRP is collected and may be applied to the treated site. Eclipse PRP can be used for facial rejuvenation as an injectable or in combination with the MicroPen® Elite and MicroPen® EVO microdermabrasion systems to deliver the growth factors to the dermis of the skin. Platelets carry several growth factors that will increase the rebuilding of tissues by stimulating new collagen and blood vessel formation giving the skin a smoother and healthier look. When PRP is concentrated with larger volumes it can be used for stimulating hair growth in men and women with pattern baldness, since PRP contains growth factors that stimulate the development of new hair follicles and improve the health of existing ones. This therapy is perfect for patients who are not candidates for surgery or those wanting a more aggressive nonsurgical treatment.