Fine Line Aesthetics, focuses on both men's and women's aesthetic needs in a warm friendly environment with personalized attention and care. We are dedicated to the preventative process along with the proactive management of our client's current aesthetic needs.
Julie Dourron has over two decades of experience in women's healthcare as a Registered Nurse. Her love for healthcare started in Labor and Delivery taking care of women and their families. She has worked at Northside Hospital, the Nation's top-ranked Labor and Delivery hospital. In addition to Fine Line Aesthetics, Julie is the Chief Operating Officer at Dourron OB/GYN where she oversees one of the busiest OB/GYN offices in the Atlanta area.
Julie has found her love in aesthetics and is excited to get you started on your own aesthetic journey. She thrives on making people happy and is ready to make you look and feel your very best.
She is also an aesthetic nurse instructor at Empire Medical, where she helps to train other medical professionals such as physicians and nurses as they start their aesthetic journey. Julie was blessed to be awarded the 2020 Best aesthetic injector award.
Julie Dourron, BSN, RN
Owner Master Injector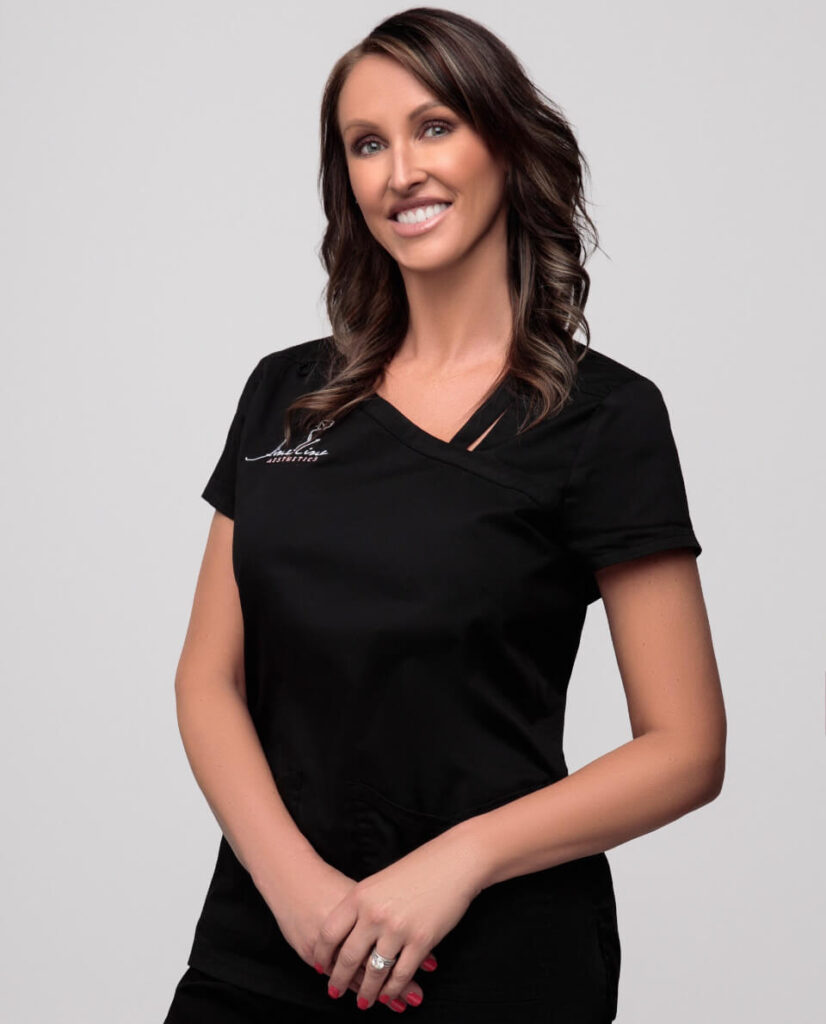 An Atlanta native, Dr. Dourron graduated from the Medical College of Georgia in Augusta. He interned in Obstetrics & Gynecology in the Henry Ford Health System in Detroit, Michigan and his residency in Obstetrics & Gynecology was done at the Henry Ford Hospital in Detroit, Michigan.  Dr. Dourron is board certified by the American College of Obstetricians and Gynecologists.  He is fluent in Spanish as his family is originally from Argentina.
Dr. Dourron and his wife have two boys and a daughter.  His wife Julie Dourron is not only the practice manager for his Dourron OB/GYN office but has extensive experience as a labor and delivery nurse along with being the Owner & Master Injector of Fine Line Aesthetics. 
Apart from the busy schedule he maintains at our offices, he also volunteers his time the Grant Park Clinic for needy and underserved patients and has participated in a Pro-Health International medical mission to provide free ob/gyn services to impoverished areas of Nigeria.  Dr. Dourron's interests include skiing, wakeboarding and spending time with his family.
Dr. Dourron performs many minimally invasive office procedures , endometrial ablation, and office hysteroscopy. He specializes in a full range of benign gynecologic surgical procedures including laparoscopic hysterectomy, myomectomy and pelvic prolapse surgery, labiaplasty & vaginal rejuvenation. He also performs advanced surgeries utilizing the da Vinci robot surgical system.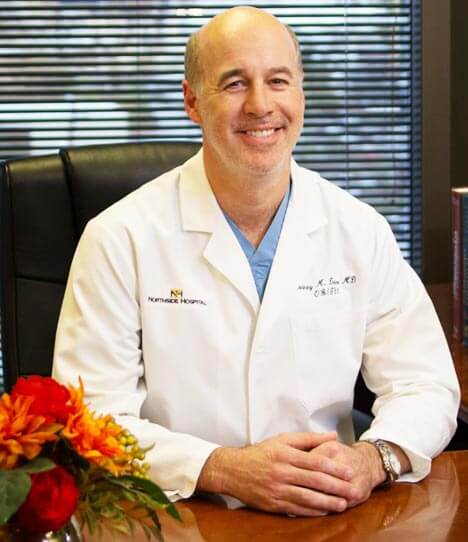 Kendra Colston draws over 10 years in the beauty industry, beginning her career as a makeup artist. After mastering the art of make-up application, their ingredients, and their effect on the skin, In 2014, she then decided to pursue esthetics and became a licensed Aesthetician in 2016 and has been practicing independently for 5 years. She then went on to establish her own line of skincare products in 2021 D.e.f.i.n.e. Skin Clinical Skincare System.  Not only does Kendra bring her profession, but she also brings her knowledge,  passion, and love for the industry.
Kendra has continued her studies in esthetics and has additional certification and education in chemical peels, anti-aging treatments, advanced exfoliation techniques including ultrasonic peels and dermaplaning, aqua peeling, and electrotherapy. She Treats all skin types and conditions using the most advanced skincare system on the market today.
Her approach is one that encompasses all technical knowledge with a relaxing and soothing touch. Because of her dedication and love for the skincare industry, she has gained the credibility and loyalty of all her clients. A true master of all services offered. All of your skincare needs can be met simply by following a skincare regimen provided by Kendra.